I find it extremely offensive to ignore using the power of meditation for depression. Reason being our bodies are already equipped with the best healing source available, our Minds. Most would resort to unnatural solutions such as antidepressant drugs which come with devastating side effects and risk of addiction, it's easy to assume society has become spiritually lazy.
Being mindful of thoughts is the act of placing a Spotlight on your Ego. Exposing its infancy in thinking and behaving to the environment without a moral code to stand by.
Why the act of paying close attention to negative thought patterns is Far More superior than prescription meds. It targets the EXACT problem.




How can Meditation Solve My Depression?
The answer is simple…when was the last time you acknowledged your own flaws and reflected reasonable solutions to change them? This mindful awareness is the purist form of curing your negative thinking. Don't entertain negative thoughts unless you are attempting to remove their power with acceptance.
Meditation is the key to turning of all senses off. Similar to setting your brain and mind in a hibernated state where it can recharge, heal and generate new inner-standings.
Without a doubt, my experience silencing my mind has been a great tool for managing subconscious mind power. Silence can be your best training instructor in training your thoughts to maintain balanced thinking patterns, not too negative, not too over excited. The ability to ignore irrelevant thinking becomes a norm once this inner standing is mastered.
"In the silence of material senses lies the key unveiling deeper wisdom. He who talks does not know. He who knows does not talk. The highest knowledge is unutterable, for it exists as an entity which transcends all material words and symbols." – Emerald Tablets
Does Mindful Meditation Remove Fear?
The "phantom of fear" can indeed be overcome with emptiness. We all fear something whether it be death of fear of losing someone we love. Fear is a natural force within the universe, an equal opponent to the emotion of Love, and for this same reason is why it can be defeated. Accepting fear as a normal expectation in life removes its paralyzing power on the mind.
Deep meditation literally has proven in many studies to reduce fear in the the amygdala and ventrolateral prefrontal cortex. These areas are where meditation's power resides for those who suffer from phobias.
As someone processes situations into words and labels, activities amygdala decreases. This decrease in amygdalae activity reduces or prevents the symptoms of panic that she would typically have in response to the stimulus, and it is with meditation that she learns how to consciously process a situation in this manner.
Meditation allows you to recognize thoughts and feelings without having an emotional reaction to them. You focus on a positive word or on a calming scene in your mind, and then sit as a detached observer to your own mind and body. When any other thought or sensation passes through you, you label it rather than responding to it.
Great Solution to Overcome Anxiety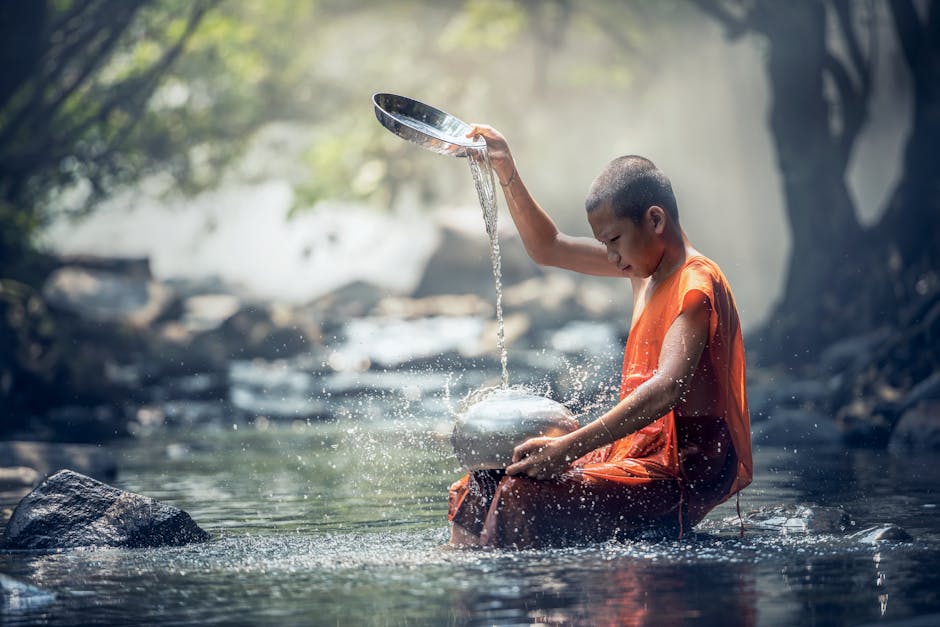 The power of subconscious mind resides in its ability to train your mind to relax. To enable to the ability to reset addictive patterns of thinking which trigger anxiety attacks. Letting this type of thinking take control is a lack of discipline to manage one's own thoughts.
Emptiness for is effective in countering anxiety by replacing neurotic thinking with new habits, actions, and emotional responses. Subconsciously creating new brainwave patterns.
Think of your brain being a radio receiving frequencies from multiple stations at once. If signals are not clear frequencies sent to the receiver cannot interpret the sound waves correctly. This is how our minds work as well, constantly thinking thoughts that our brains are supposed to interpret.
"One of the key features of depression is that it hijacks your attention," says Professor Williams. "We all tend to bring to the forefront of our minds the thoughts and feelings that reflect our current mood. If you are sad, depressed or anxious, then you tend to remember the bad things that have happened to you and not the good. This drives you into a downward spiral that leads from sadness into a deeper depression. MBCT prevents and breaks that spiral."
The scientists found that participants who learned the mindfulness techniques showed much lower levels of a specific bio marker for stress in the body. Meditation can not only help how someone feels over time, but may leave an impression on a cellular level.
Meditation Frees You're Mind Spiritually

Most would consider meditation "pseudoscience". Evidence suggest otherwise, ancient history tells us meditation was a common practice. Spiritually enhancing with life's most simplistic lessons taught. That silence within mind and body is what connects our souls to the higher self.
Negative thoughts are results of failure to acknowledge them in you, a failure to confront them with complete unbiased approach. Depression spreads like a virus in the mind turning it in a mental disorder overtime.
Let's be practical about what's been happening our entire lives. Using the power of meditation for depression is the wisest option to take immediate action in controlling all mental states.